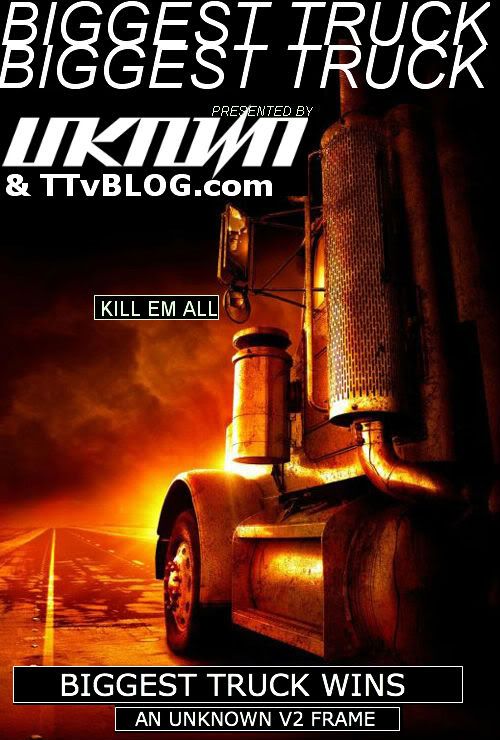 UNKNOWN
and THIETH have been hard at work collaborating on a shirt and masterminding a contest for the loyal following. the contest rules are as follows; the biggest truck driver (flat to flat, no flyouts, no ramps, ie; off a curb, a two stair, a ledge) wins an unknown v2 frame, and your choice TT shirt. all submissions must be in the "traditional" quick clip format (keep it under 30 seconds). runner up prize for 2nd place will also win TTSHIRTS, two of your choice. the deadline is OCTOBER 31ST. send em through, this contest will be ongoing, submissions are accepted at any time until the 31st.
we've been slaving over this collaborative effort. i like the results///this
TTSHIRT
came out epic. quantities are limited and this is a ONE TIME RUN. pick one up at
UNKNOWN
now. also for the launch and for the first time ever in FUCKING RETARDED LIMITED quantities ive brought back
TTIGERBLOOD
and dropped a couple
FUCKING KILLING IT
shirts in the mix at the
UNKNOWN BIKES STORE
.
repost///tell your friends///lets see some trucks off shit. thank you for reading TTvBLOG.com
disclaimer: TTvBLOG and UNKNOWN BIKES are not responsible for any injuries as a result of participation in this contest. all participation is at your own risk.
for further terms and conditions contact: TTvBLOG@GMAIL.COM