Tyler has been slaughtering fixed freestyle since the earliest days. he has been an innovator, and someone who doesnt jump the bandwagon with new tricks, jump on a 26, or incorporate new geometries... i recently got at him with some questions cuz i think he's got an interesting perspective on this shit, he has his own take on bike geo, and recently set up a bike that everyone wants to know more about;
TJ//
My name is Tyler Johnson. I currently live in Seattle, WA, and I have been riding fixed for close to four years now.
TT//
You've seen the progression of fixed freestyle since everyone was doing it on track bikes, whats your take on where we are vs where we've come from?
TJ//
I am glad I got into fixed gear when I did because I got to watch the sport grow from parking lots, tennis courts, and track bikes to the wildness that is happening now. It's been fun getting to develop and implement new ideas, via parts or tricks, and help the sport evolve.
TT//
You actually held out for a long time on an aluminum track frame with tiny tires, what was that about?
TJ//
I am not a person who likes to jump into things. I get my bike setup dialed in and it stays that way. It's all about comfort for me, and if I am not comfortable on my bike its hard for me to ride smoothly, and riding smooth is what makes things look good. So, I tend to wait and feel things out. I don't think my lack of jumping on the bandwagons has ever kept me from being able to do any tricks though.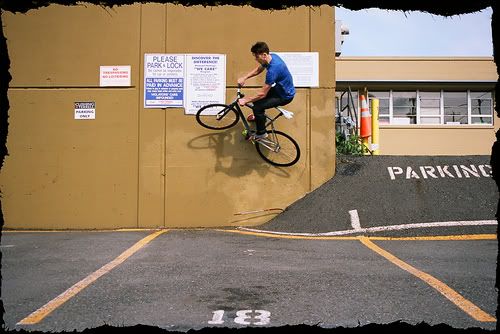 TT//
Lets cut the bullshit and get down to it. You're currently on that brand new
SKYLMT
whip// i almost didnt believe it when i heard you were getting on a 26er. You've been one to bring in a more "trackish" geometry to freestyle bikes. Tell us your initial reaction and what brought you to make the switch to 26?
TJ//
I think the things that I like about "track" geometry also apply to a lot of modern BMX bikes. Steeper head tubes and bikes that are responsive. I don't want my bike to feel like a slacked out mtb, I want it to be quick and agile. That is something that I have carried over the 3 frames that I have designed, from the Shadow, ERRRRRR I mean Tyler Johnson Frame, to the Sizemore and now to
SKYLMT
. I have been looking and learning about the advantages of 26, and to be honest the main reason I switched is to run no bb drop. Since I don't like the way neg bb feels on 29ers, the only option I had was 26. I think the sport is heading to 26 and going to stay there. It makes sense in a lot of ways: strength, ability to do tricks easier, more parts available... To me it's not really the wheel-size that makes the riding, it's how the person rides their bike. A bike is a bike.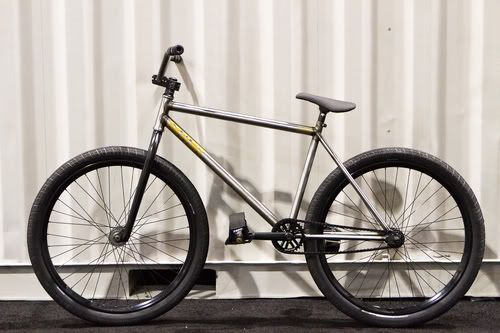 TT//
Theres also "rumor" of some bars about to drop from
SKYLMT
that you helped develop///you were saying something like 4.5" rise with NO CROSSBAR (so fucking psyched on this)// tell us about em;
TJ//
It's no rumor. The
SKYLMT
Skyscraper bars, which I designed, should be out in a couple weeks. They are the bars that were on my bike at interbike... They feel great, look so sick, and are tough as nails. Oh, they are also made in the U.S.A. I love the way they make tricks feel, and also the way the make my bike look like a weird chopper/dirtbike combo. haha
TT//
When will we get to see a flick of you shredding this thing?
TJ//
Filming for my
SKYLMT
edit has begun. Just tough as it's becoming the rainy time here in Seattle, and I didn't want to film for
SKYLMT
on any other bike than my
SKYLMT
. Next couple of months you should see
it.
TT//
This might be a hard question to answer, being that you just built your
SKYLMT
up, but is the switch to 26 going to be something permanent?
TJ//
I am definitely sticking with 26. While I can do the same tricks on 29er, its just so much easier, and more importantly more fun on 26. I had a blast the first day I switched, so I can't see myself going
back.
TT//
Is there anything in you consider essential to a build, or any parts you cant live with out//call your favorite//have found to be tried and true over the years?
TJ//
I am super duper picky about handlebars, and of course geometry. So getting to design both of them for this bike has made it super dialed. Also BARENDS are the most essential thing! Last year I severed a tendon in my hand from doing a barspin without bar ends. The handle bar hit the front of my finger and slice, surgery and out for over 3 months. Learn from my mistake.
TT//
What can we expect from the you in the future? You gunna bring back the death truck?
TJ//
Future will hold loads of stuff being released through
SKYLMT
, SKYLMT edit, and hopefully lots of good times. I want to get to travel to ride a bit more, and travel for modeling a bit less. I can still do the death truck, just not with 28inch wide bars!!!!!
TT//
Anything else you got for us?
TJ//
Just want to say thank you to TTv for ruling and covering the sport like no one else. Would also like to thank Colby and Corbin of
SKYLMT
,
Resist Parts
,
HPLUSSON
,
Coal Headwear
,
ZLOG
, Chris Clappe, Jacob Ruff,
Prolly
, Tre at Recycled Cycles and anyone who gets me amped to ride. It's been a fun ride so far, and I am truly excited about what the future has to hold for everyone involved. I think we saw a huge step up this year with both R@#bull and Specialized taking steps into the sport, and I hope to see stuff like that continue... I also want to see more and more kids hopping on the bikes and having fun; fun is what it's all about and that's why I have continued to ride over these years.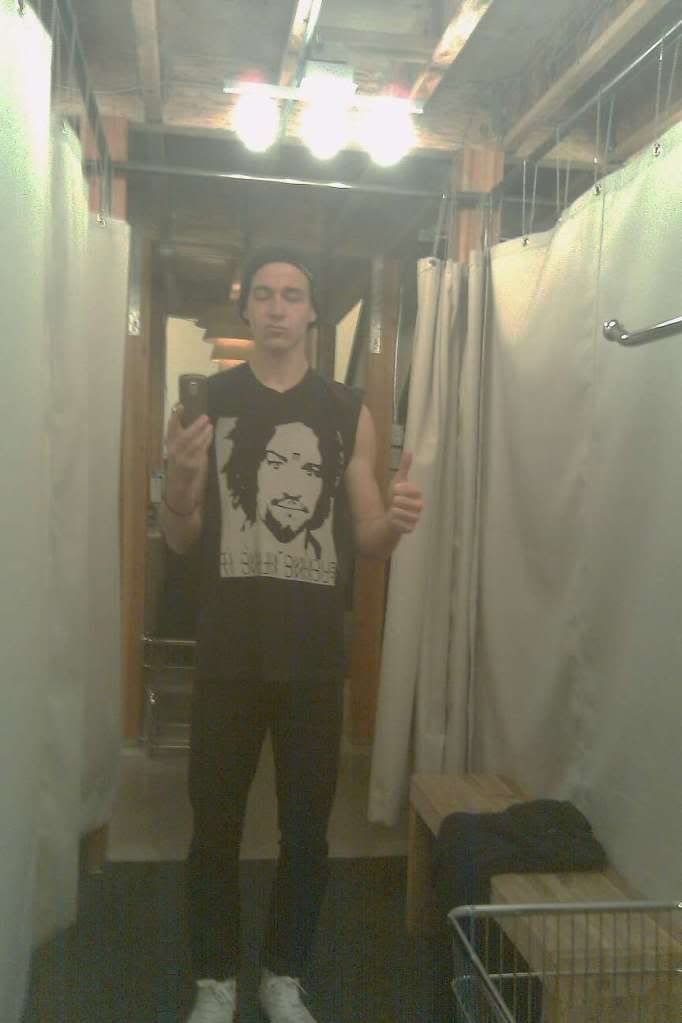 thanks tyler, for the interview and for your ongoing contribution to fixed freestyle. you a legend son. haha.
bike photo cred,
JOHN PROLLY
other photo cred,
JAKE RICKER